Discover more from Future Southeast Asia
Transport and urban development in Southeast Asia. Dispatches from my travels in the region, and news about future city development, transport, and infrastructure.
How the Bangkok 3-airport high-speed railway will change travel in Thailand
Blue skies in Jakarta and Manila, and a new opera house for Ho Chi Minh City.
Hello from Ho Chi Minh City, where lockdown life has been eased this week and we are now allowed to visit cafes and restaurants. Not everything is open yet (no bars or massages yet), and it's too early to tell if some places just haven't got organised to re-open, or if they have been financially wiped out for good.
In Australia and New Zealand the virus is almost under control, and there are talks of making Australia and New Zealand a sealed-off travel bubble to kickstart the travel economy.
I've been wondering if that could also happen in Southeast Asia. That would only be able to work if there are only flights between those countries and no others.
Singapore and Indonesia don't have the virus under control, and Thailand has extended its ban on international flights until the end of May. At this point travel may be restricted to domestic only. I have plenty of things to write about in Vietnam, so I would be happy to do my bit to restart the travel sector by going on some local trips.
Latest posts at Living In Asia
Don Mueang–Suvarnabhumi–U-Tapao high-speed railway – The 3-airport rail link of Bangkok
This week I put together a fact sheet on the 3-airport high-speed railway project in Bangkok, officially known as the High-Speed Rail Linking Three Airports Project.
Don Mueang–Suvarnabhumi–U-Tapao high-speed railway – The 3-airport rail link of Bangkok
This has been in the news for years (as the news archive in the post shows), so I have been distracted by the constant delays to really pay attention to the details.
This project is like nothing that has been built before, and so far the media hasn't caught onto what a unique project this is.
How the Bangkok 3-airport high-speed railway will change travel in Thailand
For a start, there are very few railways in the world that offer a direct connection between two city airports.
London has an overland railway service between Gatwick and Luton, and Shanghai has a metro line (Line 2) between Pudong and Hongqiao airports.

In Beijing it takes two metro lines to travel between Beijing Capital Airport and Beijing Daxing Airport. It also takes two separate trains to travel between Narita and Haneda in Tokyo, and Charles de Gaulle and Orly in Paris.
To have three airports on one railway - and a high-speed railway at that - would put Bangkok in a league of its own.
The railway will effectively make U-Tapao the third airport of Bangkok, making it the first city in Southeast Asia to join the 3 airports club. Under normal circumstances I would be opposed to claiming U-Tapao as a Bangkok airport. At over 200 km and 3 provinces away from Bangkok, it's too far. But with a direct high-speed train from the Airport to a central Bangkok station, that is acceptable.
The furthest airport from a city centre that I know of is Châlons Vatry Airport, which is marketed by the airport as Paris-Vatry. It's a whopping 147 km from downtown Paris, and 25 km away from the nearest train station.
U-Tapao is marketed as the airport of Pattaya, but the railway makes it a genuine option for Bangkok. Qatar Airways started a service to "Pattaya" in 2018. If I found a flight with Qatar from U-Tapao that was considerably cheaper than from BKK, then I would consider it.
The intention of the railway is not to directly link the airports. It just so happens that the route offers those connections. Originally the plan was to connect Bangkok and BKK airport to Pattaya. Then the line was extended to U-Tapao to connect Pattaya to this airport. Then the line was extended in the other direction to join the new railway connecting Don Muang DMK.
Travel from Bangkok to regional Thailand will change for the better with this new line. Getting out of Bangkok involves a lot of travel friction. Travelling by taxi in peak hour is a horrible experience, and getting out of the city by train on the old tracks takes over an hour.
If you are arriving at Suvarnabhumi you will be able to get a direct train to the new Bang Sue Grand Central Station for connections to regional Thailand.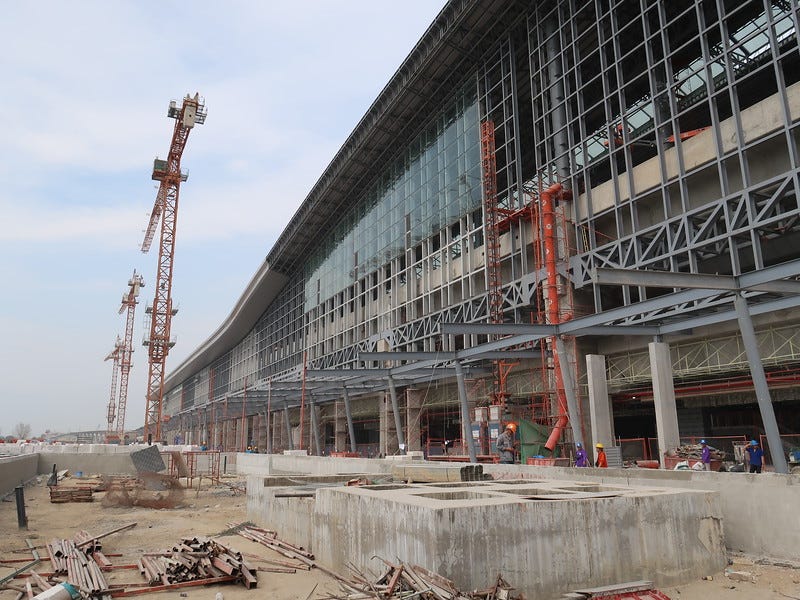 [Bang Sue Gand Station - the future central station of Bangkok (photo 2019).]
If you are going to Pattaya you can go from either airport without having to get into one of those cramped minivans.
From Pattaya there is also a plan to build a tramway from the station to the city centre.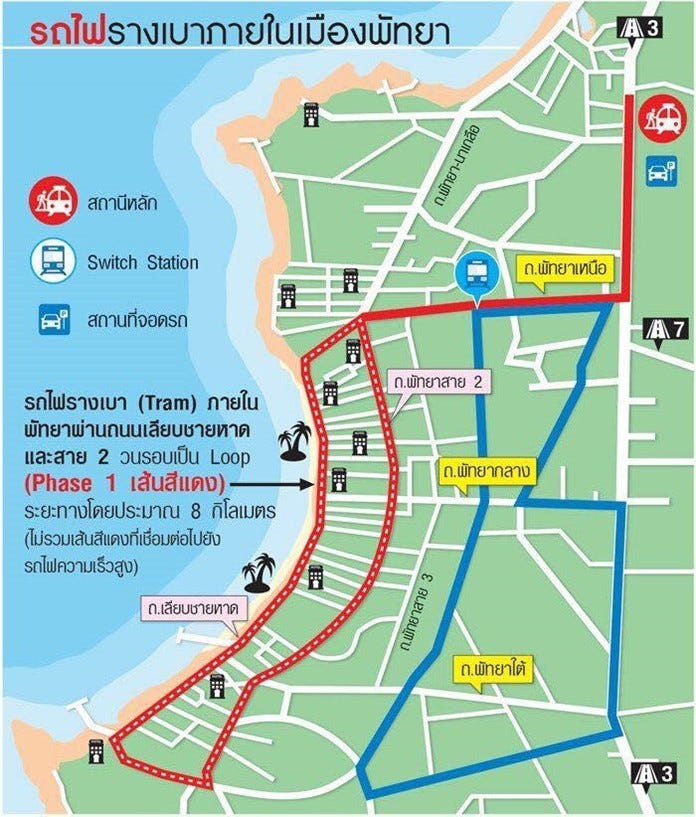 [Image via pattayamail.com.]
The high-speed railway network is being extended to the Laos border, so you could go straight from the airport to places like Ayutthaya and Nakhon Ratchasima without stepping foot in Bangkok. On a good day it would be faster to get the train from Suvarnabhumi to Ayutthaya than to get a taxi to Khao San Road in Bangkok.
Makkasan Mark II
The railway would transform Makkasan into a genuinely useful station. Makkasan is just one stop from the Asok-Sukhumvit junction. From Makkasan you will then be able to go to either Bangkok airports, or get the train to Bang Sue Station.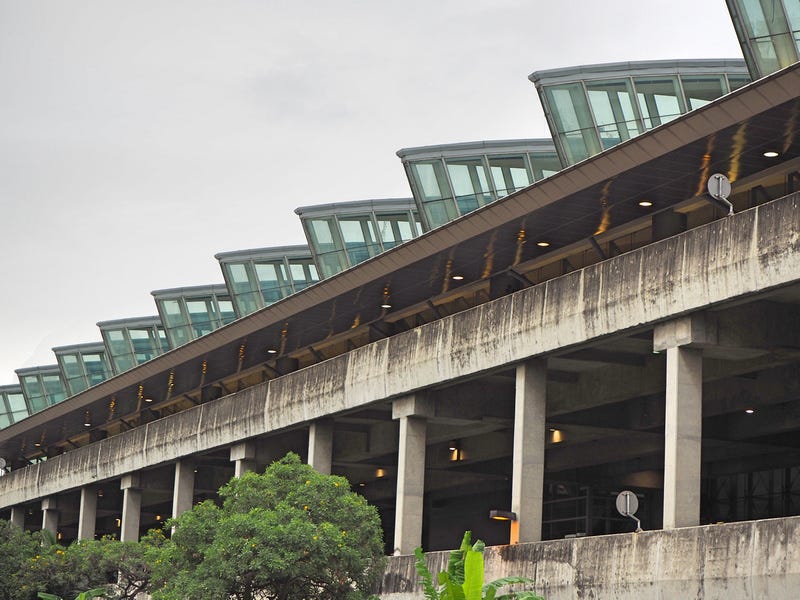 The plan for the 3-airport line includes rejuvenating the Makkasan Airport Rail Link station and surrounds.
This station had high hopes of becoming a busy transit hub. There was a check-in level where you can drop your bags and go straight to the airport (similar to the system on the Hong Kong Airport Express train).
That area is now closed off, and the cavernous station is looking like a big white elephant.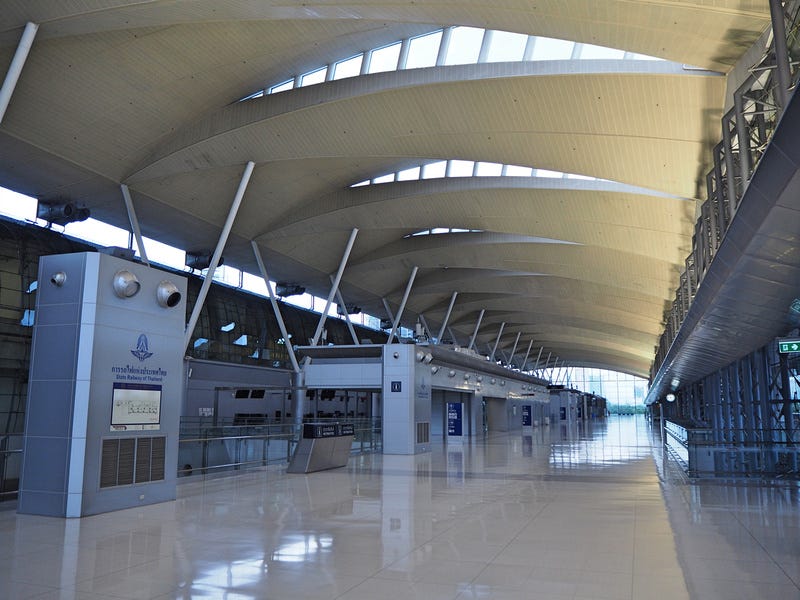 [Empty Makkasan station.]
The station is next to the Makkasan depot area owned by the State Railway of Thailand. There have been multiple plans over the years to redevelop this land, but nothing has been done with it yet.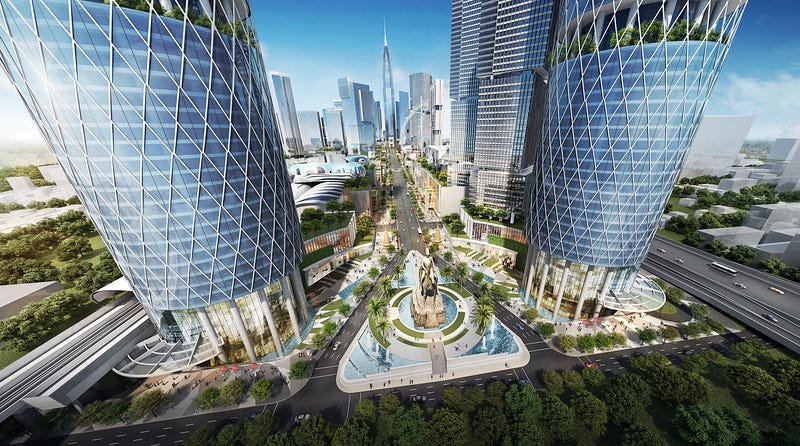 [A earlier proposal for Makkasan City.]
A better suggestion was to turn the land into a new city park.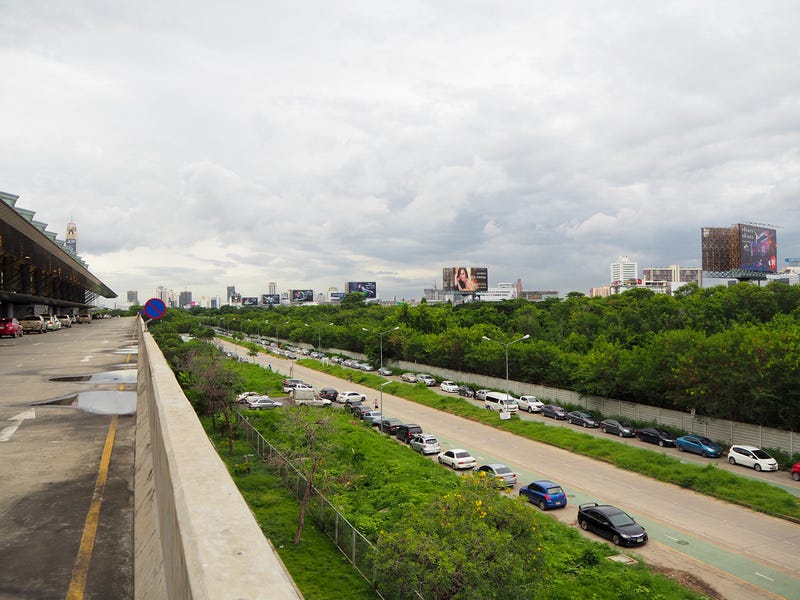 [Makkasan station, and the undeveloped depot land to the right.]
The land is too valuable for the cash-strapped SRT to turn into a park, but I would be happy to see a compromise of half-park, half-development.
In addition to redeveloping the former depot land, there needs to be work on improving accessibility and make it a station that people want to use. In its current state it's hard to get to.
I once stayed near the station in an alley off Petchaburi Road. I was on an overnight stop-over, so I figured I would use the airport train and base myself near Makkasan.
Staying in an alley off Petchaburi Road is a bad idea at the best of times, but in this case I thought where I was staying was close to the station. There is no access from the alleys to the station road, so what looked like a 5 minute walk on the map became a 20 minute walk in reality.
The whole block in front of the station should be redeveloped and turned into a welcoming site for people getting off the train.
News
Indonesia
Jakarta air quality improved, better than London and Amsterdam
"Jakarta's Air Quality Index (AQI) is around 60 ppm, at the level "medium". According to data from AirVisual, at 9 am Jakarta's air pollution levels were lower than European cities such as London, Amsterdam, Zagreb, and Poznan."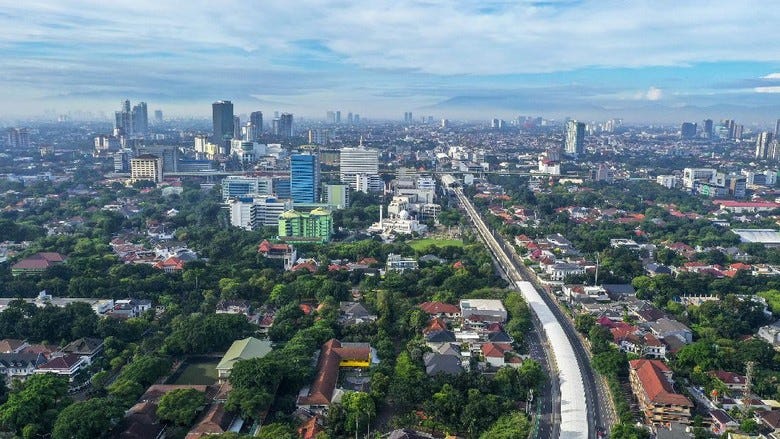 Laos
Chinese engineering firm fully resumes construction of China-Laos railway
"The Laos-China Railway Co, Ltd. (LCRC), a joint venture based in the Laos capital Vientiane in charge of the railway, said on Saturday (April 25) that the China Railway Group Limited (CREC) has resumed construction at all its work sites along the China-Laos Railway."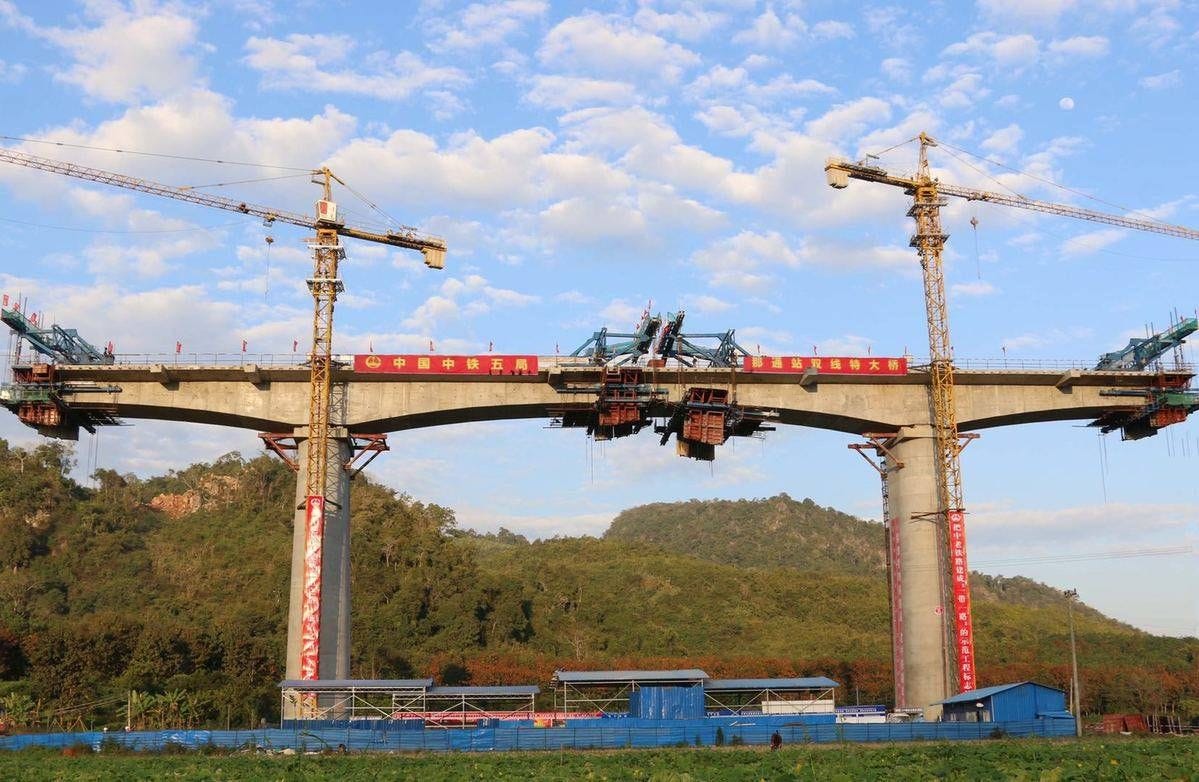 Macau S.A.R
Macau should bet on more than gambling
"The pandemic has exposed the enclave's over-reliance on casinos and the city's new leader needs to build a strategy that coordinates all sectors of the economy in creating a sustainable future."
Malaysia
Roll out 3 mega projects to spur post-COVID-19 economy, govt urged
"Tan Sri Mohd Sheriff Mohd Kassim said the three multi-billion ringgit projects -- the East Coast Rail Link (ECRL), Kuala Lumpur-Singapore High Speed Rail (HSR) and National Fiberisation and Connectivity Plan (NFCP) -- could spur the sleeping economy and repair the economic damage left behind by the pandemic."
Philippines
These photos of Metro Manila's skyline show how air quality has improved since lockdown
"Surrounded by clear skies and visible from across the sea and beneath the shadow of a mountain range, it's Metro Manila as people have not seen it before."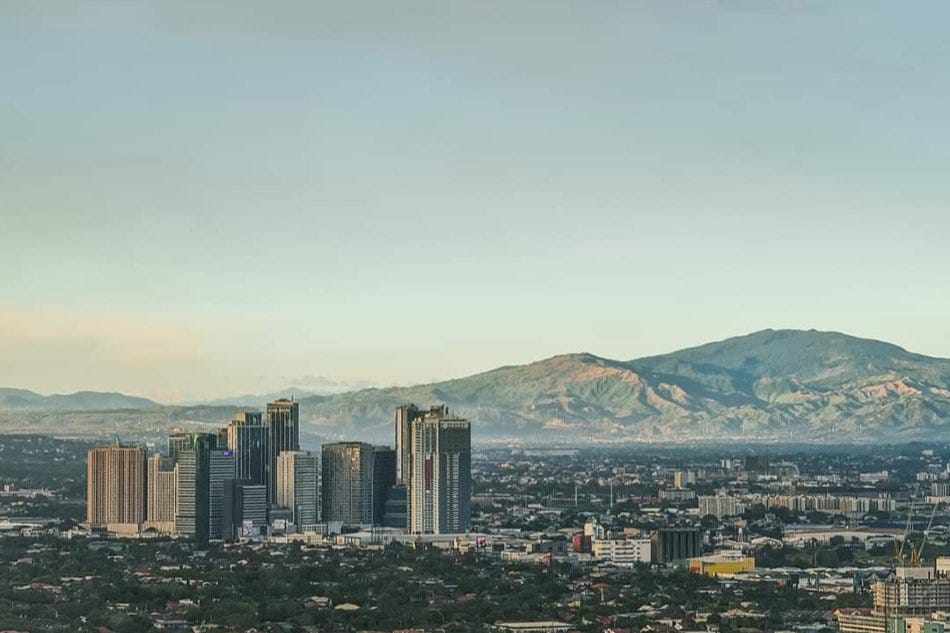 I've been collecting these photos of cities in the time of the coronavirus. These are a like a sneak preview of a better world, if we choose it.
Taiwan
Kaohsiung Seeks a Change of Fortune
"Once Taiwan's second city and a major industrial hub, Kaohsiung has seen better days. Now it hopes to make a comeback by increasing investment in innovative and eco-friendly industries and boosting tourism."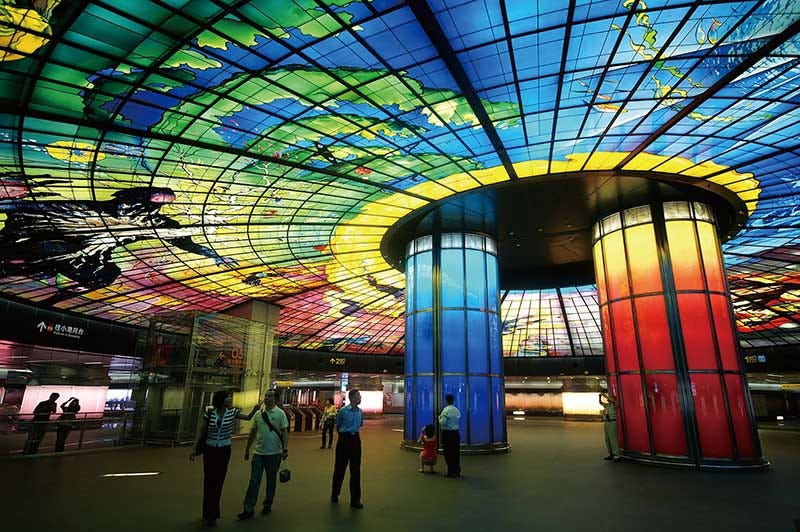 I visited Kaohsiung in 2019, and it is up there among my favourite underrated cities.
Thailand
Suvarnabhumi's new passenger terminal is looking great so far
"With tourist arrivals and departures at an all-time low, Airports of Thailand (AOT) officials have taken advantage of the sudden slowdown, continuing their overhauls of both Don Muang and Suvarnabhumi airports—all in compliance with the strict rules put in place to curb the outbreak of the coronavirus, of course."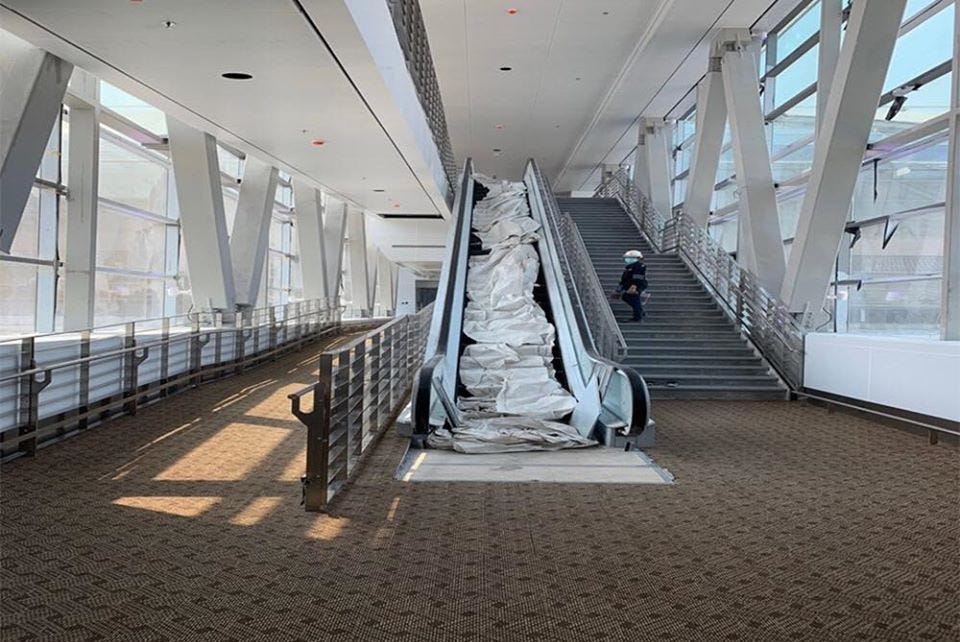 I'm all for converting buses and government vehicles to electric, but not at $400,000 per vehicle.
City Hall defends tree-cutting drive
"City Hall has defended its controversial weeks-long tree cutting on some Bangkok streets, claiming it is doing so to save people from falling branches."
It's a fine line between being an arborist and being a logger.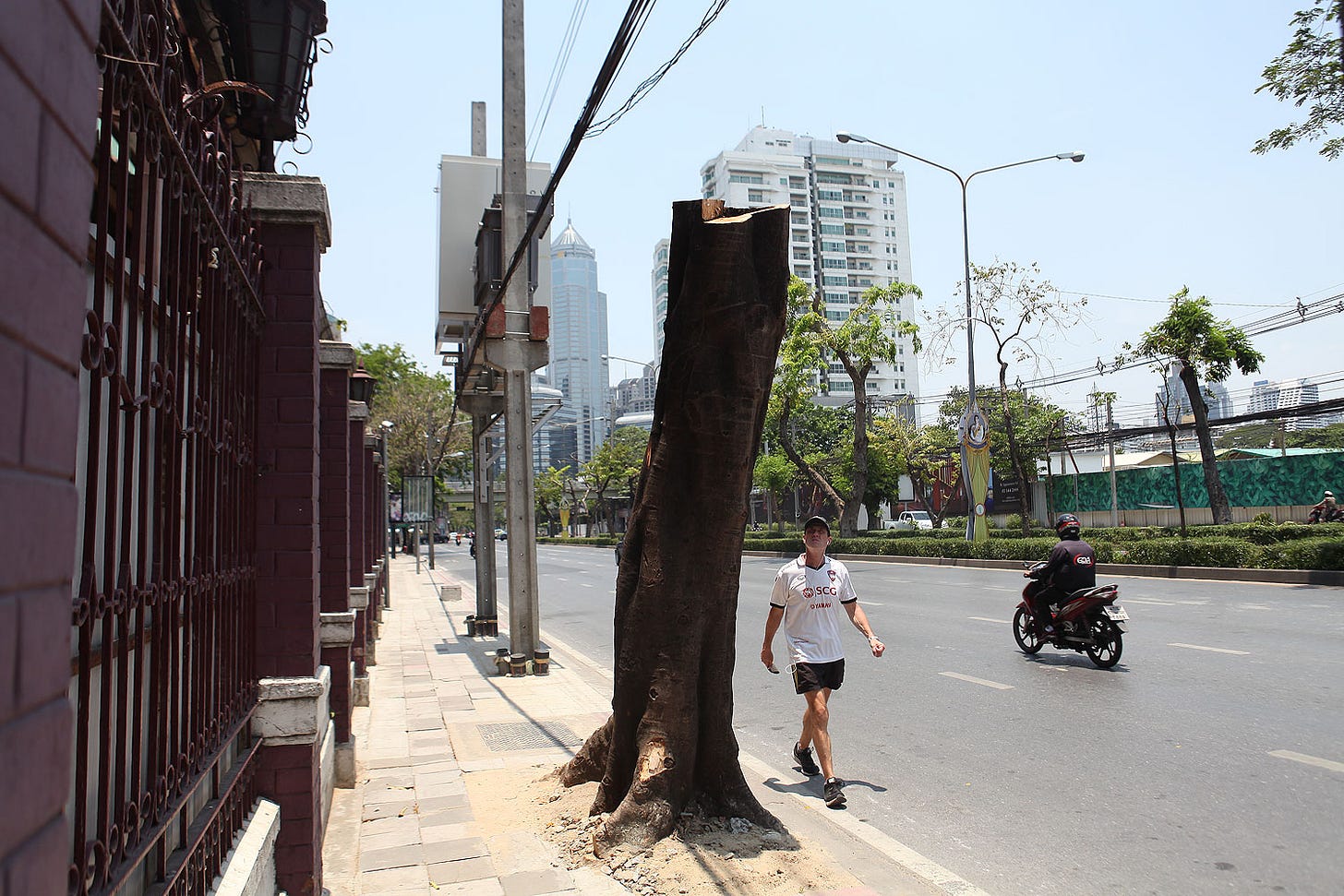 Vietnam
Ho Chi Minh City to hold design contest for $64mn opera house
"Ho Chi Minh City will organize a contest to select an architectural design for a 1,700-seat symphony, opera and ballet theater worth over VND1.5 trillion (US$64 million) in the Thu Thiem New Urban Area in District 2."
This proposed opera house would be next to the new Thu Thiem 2 Bridge, opposite the District 1 city centre. No pretty pictures to show you yet, but the idea is to have an iconic building next to the new bridge, like the Sydney Opera House and Harbour Bridge. The idea is also Vietnam's first attempt at the Guggenheim effect (or Bilbao effect).
Delayed runway repairs at Vietnam's two largest airports proposed for June
"The Ministry of Transport has proposed runway maintenance at the airports of Tan Son Nhat and Noi Bai to commence in June with state-funding."
I mentioned in the first newsletter that I hoped that Vietnam would take this opportunity to fix the runways at HAN and SGN, so good to see this is happening.
Hà Nội gets nod to implement two urban metro lines
"The Hà Nội Party Committee has approved a plan to build two new metro lines. They are Line No 3 from Hà Nội Railway Station to Hoàng Mai District and Line No 5 from Văn Cao to Hòa Lạc."