Discover more from Future Southeast Asia
Transport and urban development in Southeast Asia. Dispatches from my travels in the region, and news about future city development, transport, and infrastructure.
One year of the Future Southeast Asia Newsletter
Ranong as Asia's pathway to the West, Indonesia's tallest building tops out, monorail and subway plans for Phnom Penh, electric bus in Hanoi, and more construction and transport news in Southeast Asia
This week marks one year since the relaunch of what is now the Future Southeast Asia newsletter. Previously known as Living In Asia, I launched this newsletter in the midst of a month-long lockdown in Ho Chi Minh City. With my travel business looking like it wasn't going to recover for the rest of 2020, I put my focus towards construction and infrastructure instead.
Since this date in April 2020 I have been posting new articles on a weekly basis, and I wondered if I would have enough topics to cover. Every week though I keep finding more projects and subjects that are added to my draft folder. Even when the tourism sector recovers, I would say that this will remain as my main publishing focus.
While this is a free weekly newsletter, there is also a subscriber option if you would like to support the work of this site. This helps keeping the site running, and your support is appreciated.
You can also help support the site by sending this newsletter to friends who would be interested. Alternatively you can send the link https://news.futuresoutheastasia.com/. There is no other site that is providing an independent roundup of construction, transport, and infrasturcture in Southeast Asia, so getting the world out helps grow the site.
Or another way to support is to just say hi so I know there are readers out there. You can click out and leave a comment at the bottom of this post, or reply to this email and I will get your message.
Future Southeast Asia is also on Instagram. Follow my account at @futuresoutheastasia. I will post latest articles here, as well as visits to construction sites and project showrooms.
Here I am visiting the Grand Marina Saigon showroom this week.
[Photo via Instagram.]
Latest Posts At Future Southeast Asia
Ranong: Asia's pathway to the West – The Thai Canal and Land Bridge alternative
Last week I wrote about the Thai Land Bridge, which is meant to be an alternative to the Thai Canal project. It's a dumb idea, and I ended up writing more words that required separate article. Instead of spending money on the high-risk canal no no-value land bridge, Thailand should focis on low-risk infrastructure projects that would be of greater benefit.
[The Thai Land Bridge aspires to divert these ships from Singapore.]
Updated Posts
Malaysia
First tunnel breakthrough for Malaysia-China mega rail project
"The breakthrough ceremony of the 1.1km-long single-bored Paka tunnel was attended by officials and representatives of project owner Malaysia Rail Link and CCCC."
Vietnam
High-speed railway imperative for Việt Nam's development
"Due to Việt Nam's natural features and geography, the development of a high-speed railway is imperative and any delays will hinder socio-economic growth, Chairman of Vietnam Railways Vũ Anh Minh has said."
Other News
Asia
After reading this article about how Laos is the third most corrupt country in ASEAN, I looked for the source to find the complete list. You already know who is perceived to be the least corrupt, but can you guess the most corrupt?
Corruption perception index in the ASEAN region in 2020, by country
Cambodia
ADB asked to craft game plan for monorail, subway
"The Ministry of Public Works and Transport on April 6 asked the Metro Manila-based Asian Development Bank (ADB) to help devise strategies for monorail and subway projects planned for Phnom Penh."
"For French architect Antoine Meinnel, a chance visit to Cambodia saw him fall in love with the country's heritage architecture, and invent fresh ways to bring it back to life."
I love the old buildings of Kampot, and this architect articulates how I think heritage architecture should be approached.
Indonesia
Chinese infrastructure projects in Indonesia face fresh delays
"Indonesia's government should tread cautiously when green-lighting large-scale Chinese infrastructure projects."
Indonesia's map project ignores indigenous land, risks conflicts
"Indigenous groups have criticised Indonesia's One Map policy, saying that the project excludes their land and can lead to even more conflicts."
This 383-metre supertall skyscraper has just topped out in Jakarta - making it Indonesia's tallest building
Malaysia
Rayer wants dilapidated Penang High Court building restored
Construction sector to "build on" the revival of MRT 3 and other mega projects
"Keretapi Tanah Melayu Bhd (KTMB) hit another milestone with the launch of its Diesel Multiple Unit (DMU) trains for the east coast route between Kelantan and Pahang."
In Malaysia, the fate of a peat forest hinges on a powerful state official
"The government of Malaysia's Selangor state appears intent on rescinding protected status for the remnants of a once-sprawling peat forest that's home to Indigenous people and threatened wildlife.
It wants to allow a "mixed development project" on 931 hectares (2,300 acres) of the Kuala Langat North Forest Reserve (KLNFR), which has drawn widespread opposition from Indigenous people, environmental organizations, and a former environment minister."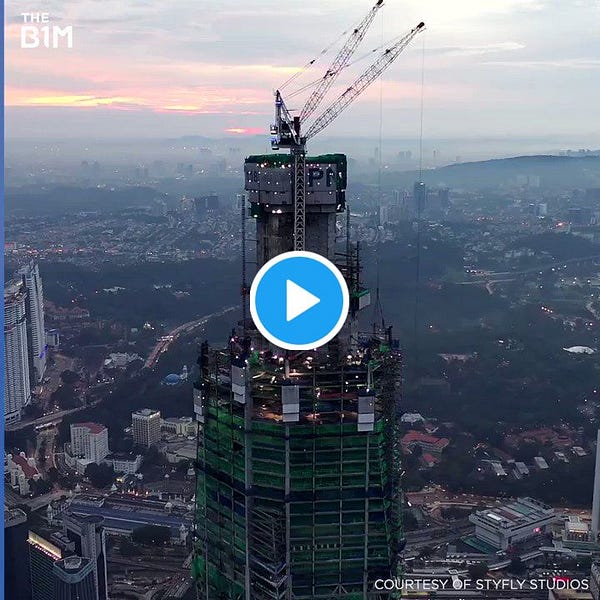 Philippines
Megawide to start construction of Malolos-Clark Railway project
Singapore
Commentary: Connecting Singapore and Malaysia without an HSR challenging but alternatives should be explored
Thailand
Tackling BTS fares at root cause
"Had it not been for the overwhelming opposition from all around, the BTS skytrain fares on the Sukhumvit Line would have risen to one-third of the country's minimum wage since February."
Vietnam
Architect association urges Hanoi to preserve decades-old Cung Thiếu Nhi
Vietnam's first smart e-bus runs in Hanoi
Phan Thiet Airport construction scheduled for completion in 2022