Discover more from Future Southeast Asia
Transport and urban development in Southeast Asia. Dispatches from my travels in the region, and news about future city development, transport, and infrastructure.
The inaugural Living In Asia weekly newsletter
Latest posts, sites updates, and news about urban development in Asia.
Greetings from Saigon, where I am trying to live my best lock-down life.
This is the first weekly newsletter in this new Substack format, so if you are reading now you can say you were here before it was cool. Usually the weekly newsletter will be for paid subscribers only, but for the first week it's public so you can have a look at what is going on inside. If you would like to subscribe and support this site, that would be appreciated!
The newsletter will go out every Wednesday afternoon, Indochina Time (ICT). I am still tinkering around with the format, so it may change over time once I work out a publishing process. I'm enjoying using this Substack platform, which seems to be a popular choice for Asia news publishers. You can leave public comments on the newsletter below, or reply to me in private.
Some of you may know me from my travel site, which in this current climate is not doing well. Travel must be one of the worst affected industries by the coronavirus. I've seen Facebook updates of friends in Saigon, Bangkok, and Bali who have left the cities and have gone back to their home towns as there is no work in the tourism industry.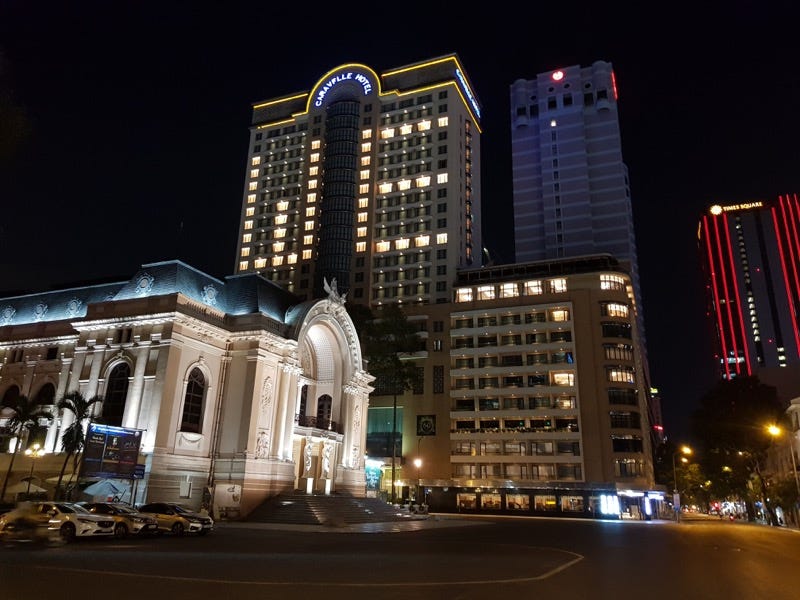 [The Caravelle Hotel in Saigon - WE are in this together.]
Even if there is a vaccine found for the virus in the next few months, it's going to take years to get migrant workers who work in hotels and tourism-related jobs to come back. Those that do come back will find that the hotel or travel agency has gone out of business forever.
For the construction industry it may be another matter. Even if there is a prolonged recession (I dare not even utter the D-word as some economists have), there will be spending by companies that conserved cash, and governments spending big while interest rates are so low.
Asian hotels are pressing ahead with expansions despite pandemic, and late last month Singapore announced that they would spend close to $100 billion (SGD) on land transport projects over the next 10 years.
Singapore has also taken advantage of this downtime by closing Terminal 2 at Changi Airport and bringing forward a planned major refurbishment. It might be years until we get back to 2019 air traffic levels, so this is a smart move.
Here in Ho Chi Minh City the metro construction and the new bridge in District 1 are still allowed to work.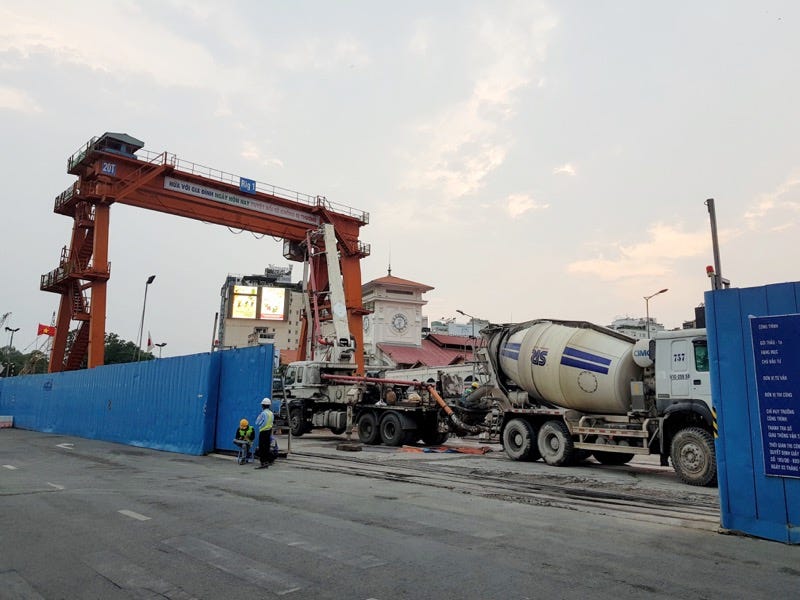 [Construction work of Line 1 Metro in Ho Chi Minh City.]
This stance could change at any moment though, as all it would take is one case of The Rona to close down the lot. Case in point, the largest employer in HCMC (70,000 workers) was still operating until this week. An outbreak there would have put Vietnam in the news for all the wrong reasons.
Anyway, I don't wan't to turn this into another COVID-19 analysis site, even if that is all the news is right now.
In this newsletter I will have expanded comments on public posts at livinginasia.co, and news related to themes of this site.
Latest posts at Living In Asia
Sunshine Tower – Proposed 370-metre twin tower in Ho Chi Minh City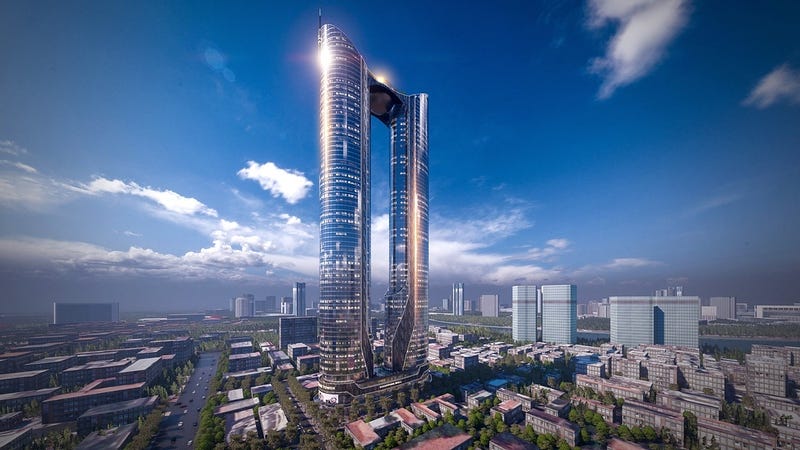 This proposed development has been doing the rounds on various real estate sites, though it's not showing on the developers site. I've made a post for it in case it disappears off the internet (read here).
It's an interesting building that has landmark potential, but it's the wrong place to build it. This is in the old part of District 1, in the gridded streets of colonial Saigon. Not only would the streets be overwhelmed with the traffic serving this building, but on the current site there are two colonial-era villas and an apartment that should be saved.
This building would be better off if it was placed in the Thu Thiem New Urban Area in District 2, where big new buildings were meant to be built. Another option would be to build one smaller tower on this site, as there is a car park on the site that would fit one tower.
Future Vientiane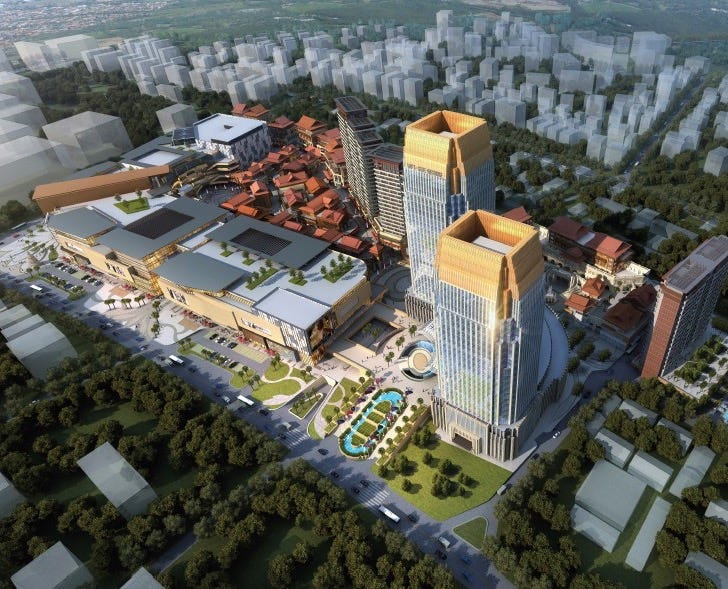 Another series I run on the site is the "Future Asia" series. This is a round-up of big projects happening in each city, and this month I did Future Vientiane.
Some of the information I found is a bit out of date, which is why I like going to places and doing on-the-ground research. I like Vientiane, and it looks like most of the projects here are outside the historic city centre.
The future train stations of the China-Laos Railway are on the outskirts of the city, so I would like to see how long it takes to get from the station to the city centre.
Southeast Asia Railways
At Living In Asia I'm a fierce advocate for improving the railways of Southeast Asia. Here I post news on new railways, project updates, and other interesting stories and images I find.
Jakarta-Bandung high-speed railway project delayed amid pandemic
"Construction on the Jakarta-Bandung high-speed railway project is expected to be delayed amid the COVID-19 pandemic, a high-ranking government official has said."
Unfortunately we are going to see more headlines that contain the words "delayed" and "pandemic".
Trains for Saigon's first metro line undergo final testing in Japan
"On April 11, Saigon's Urban Railway Management Board announced that the trains ordered to serve the city's first metro line had begun their final technical inspections in Japan."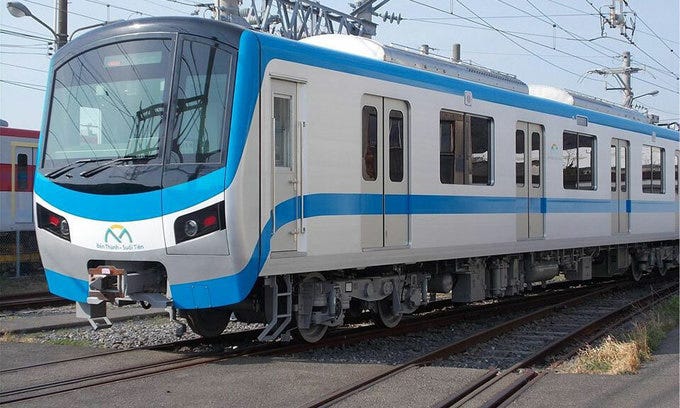 I have been eagerly awaiting for the HCMC Metro to begin. Even though this will only be test runs, I will be happy to at least see visible progress on this metro system.
Here are some more photos of the section of line that will do the test run.
Everyone living here will tell you how long the construction has taken. The construction time turns out to be average when compared to other first metro lines in Asia.
The grand colonial railway projects of British Burma and French Indochina
"In the late 19th century, colonial powers Britain and France held grand ambitions to exert control over the Southeast Asia region. The construction of highly ambitious railway lines to access Chinese markets were deemed the answer, and the "Race to Yunnan" was on."
This is a great read on how the dream to connect Southern China to Southeast Asia goes way back to the 19th century.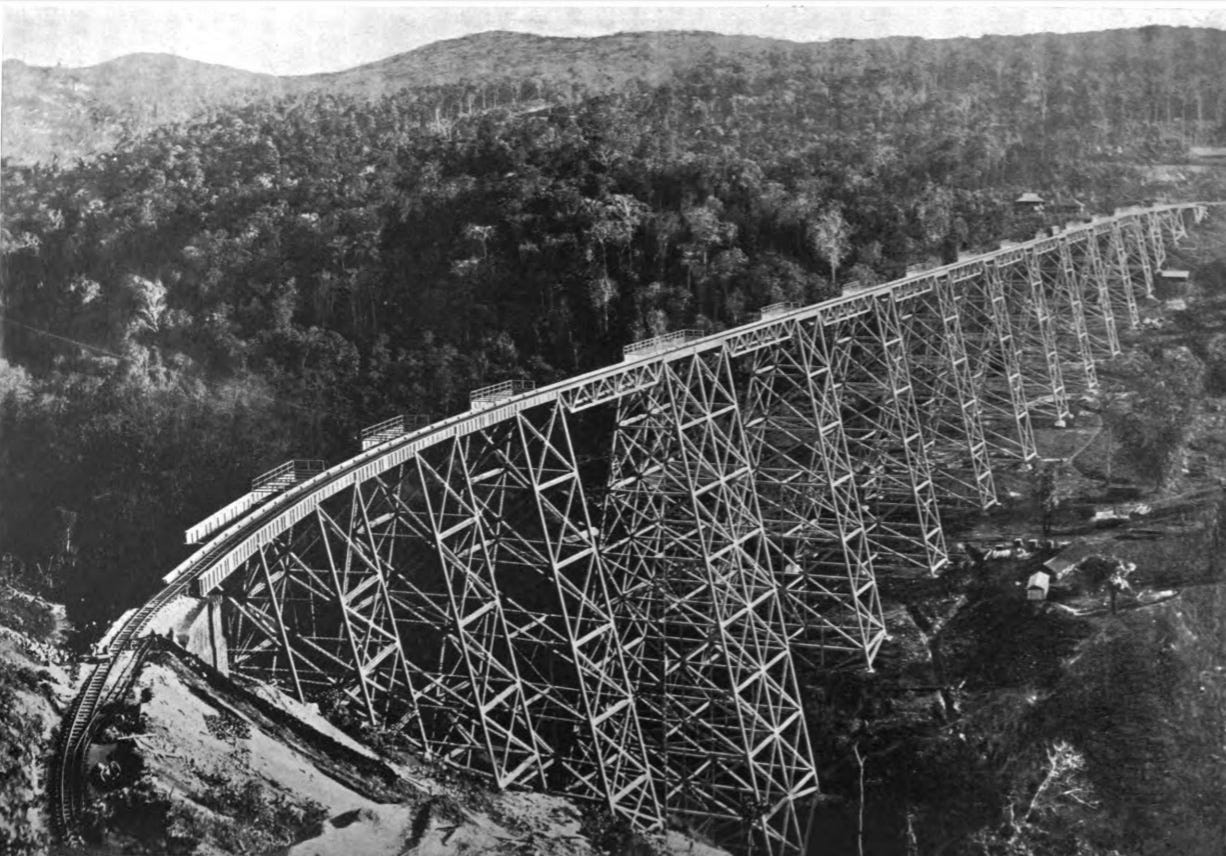 News
Cambodia
In Cambodian casino town, Chinese bet on future after coronavirus - [Reuters]
Not a month goes by without a major news site running a feature on the disaster that is Sihanoukville.
From Khmer Rouge to Khmer Riche: is Hun Sen losing his decades-long grip on Cambodia's corrupt politics? - [SCMP]
"With the economy slowing, warlords squabbling and growing international criticism, observers are fearful for the country's future"
World Bank: Real-estate boom could backfire on economy
"The World Bank has warned that the significant growth recorded in the construction and real-estate sector, considered one of the country's economic pillars, could ultimately affect overall growth due to a trinity of unanticipated and now negative factors."
India
Delhi's push to modernise threatens iconic sites, public space
"Rapid urbanisation threatens old buildings and traditional markets as cities rush to build office blocks and rail networks."
Indonesia
Some articles about the proposed new capital of Indonesia. I was planning to go there this year to get some pre-construction photos.
Why Isn't Indonesia Seeking China's Funding for Its New Capital?
"Indonesia prefers to partner with other countries, not China, in building its new capital city. That's a wake-up call for Beijing."
Lessons from Brasilia: on the empty modernity of Indonesia's new capital
As Jakarta sinks and the Indonesian government prepares to move, what does the future hold for the city's poor?
"Efforts to shore up defences include building sea walls and wells, clearing the waterways and greening urban areas. Yet its northern slums continue to be inundated"
Malaysia
500 years ago, this port linked east to west. Its fate was to fade away
"Malacca gave birth to the notion of Asian Fusion centuries before it became a culinary trope. Its decline speaks to the promise and perils of globalization."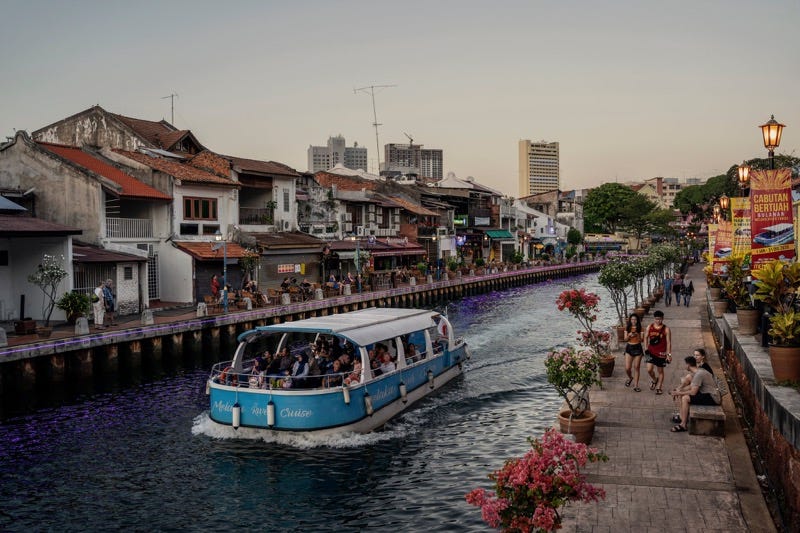 Philippines
IATF-EID allows limited work in 13 rail projects: Palace
"The Inter-Agency Task Force for the Management of Emerging Infectious Diseases (IATF-EID) has allowed the resumption of limited work in 13 rail projects amid the imposition of Luzon-wide enhanced community quarantine, Cabinet Secretary Karlo Nograles said on Tuesday."
The Philippines is a another country that is giving railway construction a pass to continue working.
Thailand
Canal service gets new lease on life - [Bangkok Post]
"Electric boats to serve commuters in Bangkok's old town."
I dream that one day the old diesel buses and canal boats of Bangkok are replaced with electric buses and boats. This is a good start. This is near Hualamphong Station, so I will check it out next time I'm in Bangkok.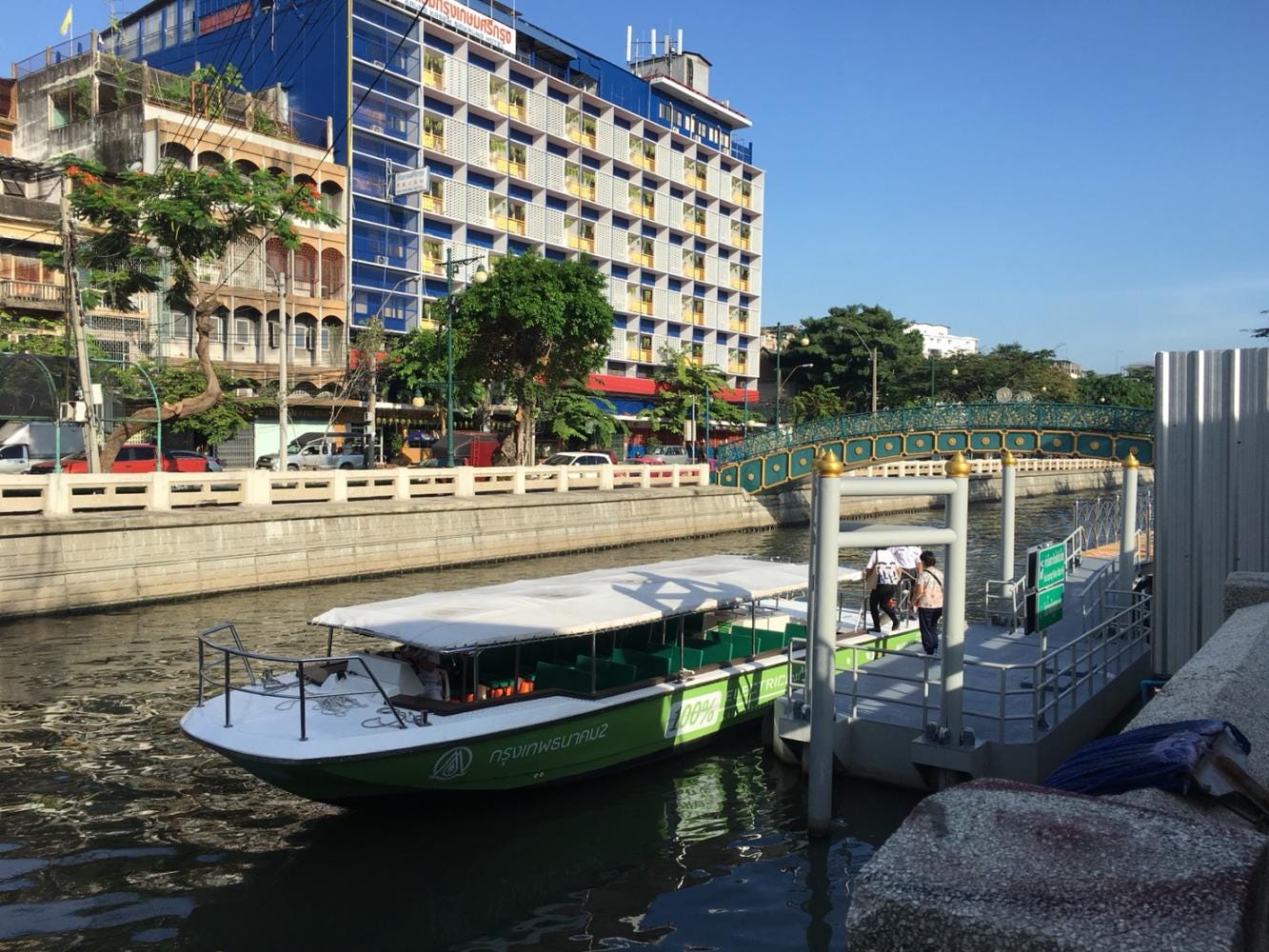 Vietnam
PM asks Đồng Nai to expedite site clearance for Long Thành International Airport
"Prime Minister Nguyễn Xuân Phúc urged Đồng Nai Province to make every effort to quickly complete site clearance covering 5,000ha for the construction of Long Thành International Airport, during a teleconference with the southern province's leaders on Wednesday. "
I was concerned that this extremely delayed project would get put on hold again, so this is somewhat reassuring. Here is the overview of the new airport project.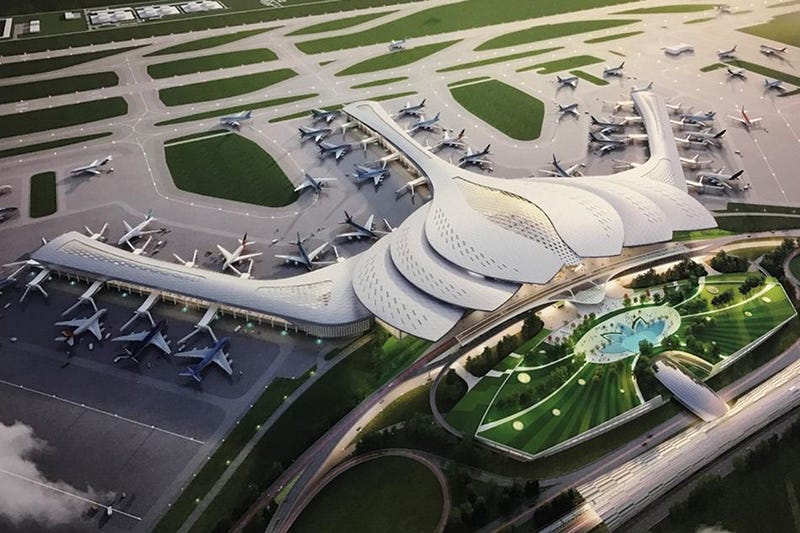 The runways at airports of Hanoi and Ho Chi Minh City are still in need of repair as reported last year. Now would be the most opportune time to close down one runway at a time to get it down without disruption (see aforementioned Changi Airport).
Newsletter Notes
This newsletter is part blog and part news round up, and I suspect it will evolve as the site grows. Feel free to send in any interesting news you find, and you can forward his email to anyone you think would find this interesting.
And if you are not yet subscribed to the weekly newsletter, consider a subscription to support the site.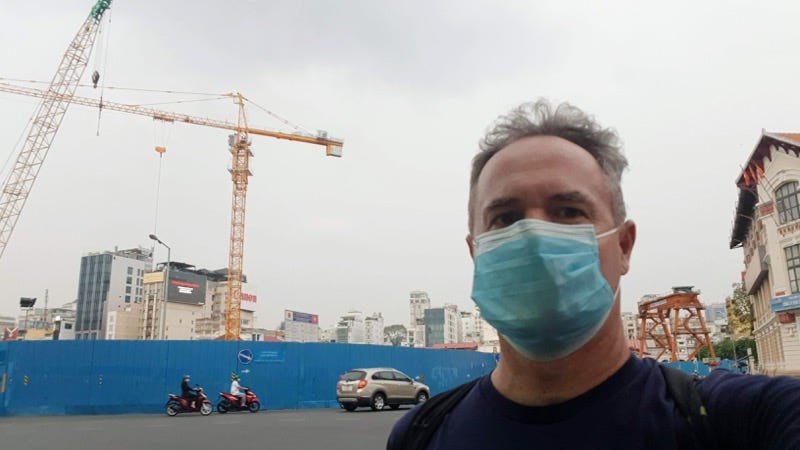 [James - Editor of Living In Asia.]