The Mindanao Railway Project, and comparing Mindanao with other island economies in Asia
The proposed railway of Mindanao in the Philippines, China-Laos railway update, and factories leaving China for Southeast Asia.
When I made a map of current and proposed railways in Southeast Asia, the final result looked almost too ridiculous.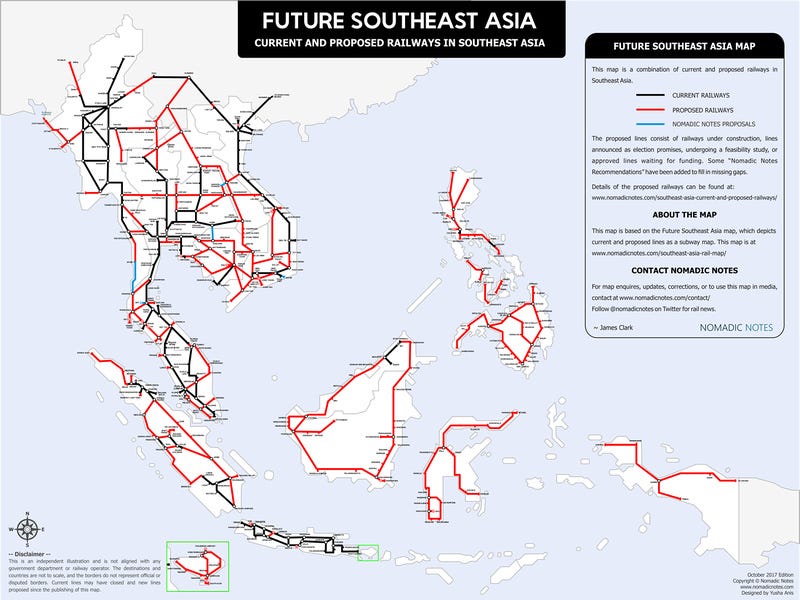 A lot of these proposed projects are indeed happening, but presenting it like this makes it look overwhelming and unachievable. To make this information more tangible I'm working my way through each project here at Living In Asia.
One secti…
This post is for paid subscribers